Toasters are regarded as essential equipment in kitchen of almost every home. Toaster is a small electrical appliance that is used to toast multiple kinds of bread products. One can use toaster for almost everything. Most of us think that toasters are used for making toasts. But it can do much more than this. One can bake a pie, even a pizza. If you are looking for the best toasters in India, then continue reading this guide.
Types of Toasters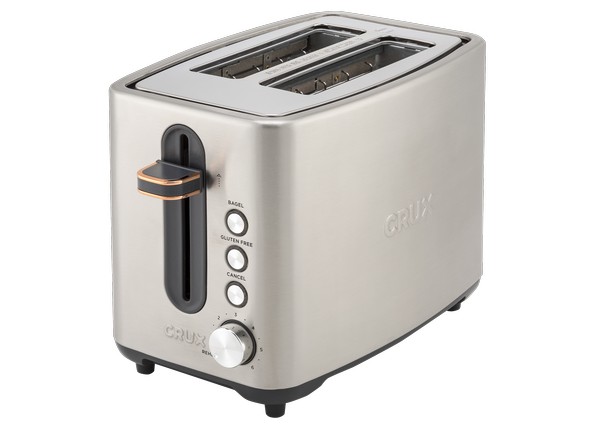 There are three types of toasters which are as follows:
Pop up toasters:

A pop-up toaster is a small but an important kitchen appliance that allows an individual to toast different kinds of breads. It is also known as automatic toaster. Bread slices are vertically inserted in slots which heats up according to the settings which you have chosen to toast the bread. Once your toast is ready, it pops up out of the slots. That is why it is called as pop-up toaster.

Various features of pop-up toasters are:

Number of slots in a toaster will decide the number of slices that you can toast. You can choose ones with two, four or six slice-slots.
There is variety of browning options available which will help you decide the crispiness of the crust.
Automatic Control refers to the electronic pop-up feature where the toast springs up once it's done.
Cancel button, crumb tray, self-centering slots are the various features to look out when considering pop-up toasters.

Toaster ovens:

These are kind of a small electric oven with a door on one side and a tray inside where the bread is placed. Once the toast is done, it automatically turns off, and then the toasted bread is ready to eat. There are different sizes of toaster ovens and are larger in size when compared to pop-up toasters and therefore capable of performing more functions. In this type of toaster, breads can be toast with different toppings depending on your taste that can be of cheese or garlic or any other but it requires a longer operating time.

Features of toaster ovens are:

Toaster ovens use less electricity than full-sized ovens.
Toaster ovens are versatile and include variety of functions like toasting, reheating, baking, browning, warming, and roasting.
Toaster ovens offer convenience. These are easy to use.
Toaster ovens can complement a full-sized oven. One can prepare something like dinner rolls using a toaster oven.
Toaster ovens are easier to clean than regular ovens.
Major toaster oven foods include baking cookies, cooking of quick snacks, making glorified toasts, quickly melt and toast foods.

Conveyor Toasters:

Conveyor toaster is designed to create sliced of toast which are generally used in large scale industry. These toasters allow you to continuously toast breads with their moving conveyor belts. In this type of toaster, the bread is toasted in an average of 350-900 slices an hour. The toasting process is controlled by the speed of the belt as it passes through the heating element of the toaster.

Features of conveyer toasters are:

Perfect for breakfast buffets in hotels and restaurants.
Variable conveyor speed with toast and bun heat settings.
Stand-by mode allows fast results without need to pre-heat.
Delivers up to 300 slices per hour with front or rear discharge.
Power save mode conserves energy during non-peak serving times.
Instant and precise adjustment of toast color with electronic infinite controls regulate top and bottom heat.
Consider Fast Toaster For Your Breakfast
Today, majority of the people are having so hectic schedules that they don't have enough time to cook their food in the morning. It is difficult in case you are single person who is working and even more difficult when you have hungry children. In such cases, fast toaster will help in saving your few minutes. There are plenty of fast toasters available in the market that you can choose from. You can surf web and search fast toasters available. You will get a list of fast toasters, all you need to read its reviews and find the best one.
Read our reviews here and select the best toaster. Fast toasters help in toasting the bread in quicker time such as double as quickly as other regular toasters. This will save your time, energy and money.
You do not need to be an expert in making a yummy buttery slice of toast however you can follow these simple hints and tips for getting the best out of quick toasters that would help in making the desire toast of your choice.
Make sure each slice should be as similar as possible when toasting multiple slices of bread. If one is smaller fresh or thicker in relation to the other, you will not get the consistent results. Do not forget that bread that is thinner cooks considerably faster lower the setting on your quick toaster to ensure you do not burn your toast.
Have a look at following toasters which are considered as fast toaster:
1. Breville BOV800XL 1800-Watt Smart Convection Toaster Oven
This Smart Oven has Element IQ technology that will adjust the power of five different quartz heating elements to cook food more quickly and evenly. In addition to this, it can change the wattage of the heating elements to offer more flexibility. There are also 9 different menu options that will allow an individual to select the best cooking setting.
2. Cuisinart Stainless Exact Heat TOB-195 Toaster Oven Broiler
This toaster has automated touchpad controls as well as stainless-steel side grips that provide it a commercial look. It also has four versatile options for cooking and an extra-large capacity that is useful for everyday cooking.
3. Hamilton Beach Toaster Oven
This oven provides convection cooking and is regarded as the perfect appliance for a kitchen. It can easily fit in your kitchen counter and is capable of satisfying all your small baking and toasting needs. It can hold up to six thick slices of bread at one time, a whole seven pound chicken or a 12-inch pizza and make batches of chewy, warm cookies. In addition to this, it has built-in temperature tool that cooks meat accurately to the right temperature at the right time. You are getting this toaster at right price.